About DuoTex® Microfiber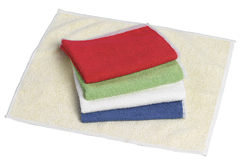 In our standard range we have both a complete range of different microfiberproducts as well as mopholders and handles for professional and domestic use. In the microfiberrange we have cloths, mops, gloves and different specials as highdusters, windowcleaning cloths etc.
Everything is produced in our factiory in Poland with high demands on quality and function. All our microfiberproducts are extremely dense with superb absorptioncapacity, as an example our standard cloth contains 1 million meters of fiber. Our mopholders and handles are made in aluminium for the best ergonomics and function. Our telescopic handles can be adjusted to everybodys individual length and for more complicated cleaning areas like behind radiators and above lamps we have bendable tools.
---
---