About Mystic Maid® Cleaning Products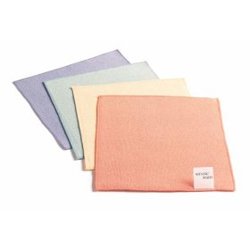 For more than a decade, MysticMaid® has produced the world's best microfiber cleaning products based on patented technology first developed for 'Class 10' semiconductor clean rooms.
Only MysticMaid® has the market experience, the patented technology, and the rigorous testing to bring you the best microfiber cleaning products for your specific needs.
Our patented microfibers, once split, are composed of millions of micro-hooks, channels, and absorbing tentacles. This process combined with our unique flat weave ensures complete contact with a cleaned surface. MysticMaid® microfiber products keep on cleaning and lifting out the grime when other microfibers only move around the dirt and dust.
---
---