About MysticMaid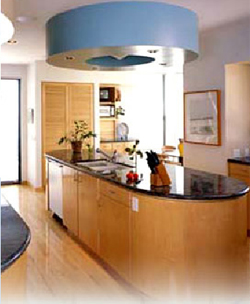 For more than a decade, MysticMaid® has produced the world's best microfiber cleaning products based on patented technology first developed for 'Class 10' semiconductor clean rooms.
Only MysticMaid® has the market experience, the patented technology, and the rigorous testing to bring you the best microfiber cleaning products for your specific needs.
Our patented microfibers, once split, are composed of millions of micro-hooks, channels, and absorbing tentacles. This process combined with our unique flat weave ensures complete contact with a cleaned surface. MysticMaid® microfiber products keep on cleaning and lifting out the grime when other microfibers only move around the dirt and dust.
No one else even comes close.
Publications and organizations as diverse as Building Services Management Magazine, the San Francisco Chronicle, The American Institute for Conservation of Historic and Artistic Works, the Detroit News, and Popular Mechanics have confirmed MysticMaid's unique cleaning performance based on its patented microfiber technology.
Microfiber refers to the ultra-fine yarn, each with a diameter hundreds of times smaller than cotton, wool, silk or human hair. MysticMaid microfibers are 20µ (microns), even before the fiber is split utilizing our patented technology. To give you some perspective, the eye of a needle is 749 microns wide, and a human hair is 120 microns.

MysticMaid® microfibers have been proven better, far and away better, than any other microfiber cleaning products by a leading university textile laboratory.
That's because our micro.bers have the highest Nylon content in the industry: 50% Nylon to 50% Polyester. Why is that important? The higher the Nylon content, the better the microfiber performs. Most microfibers on the market today have a blend of up to 80% Polyester and 20% Nylon. The higher the Polyester content (cheaper, less absorbent and less durable than Nylon) the worse the cleaning performance.
At the other extreme, MysticMaid® with 50% Nylon microfiber, is the highest today, making it the undisputed performance leader in the worldwide microfiber cleaning industry.

 
---
---